The UNITE 2019 Conference opens Monday, September 30th at 1:00 PM with a focus on ways to digitally transform your business using the latest transformation concepts, tools, and techniques now available in your Unisys and entire enterprise environment, while maintaining and improving the security characteristics your organization requires.
We will also explore the substantial improvements and new product features available from Unisys and Partners starting with the Keynote Address and continuing on with presentations on securing the USA infrastructure and the enterprise, on the evolution and significant enhancement of ClearPath capabilities, and on using Unisys and complementary technology. 
Read on to see the great keynote and general sessions, details on the extensive agenda, and information on the Personal Schedule System where you can build your personal agenda.

---
The Keynote address will be presented by Vishal Gupta, Unisys Senior Vice President, Technology, and Chief Technology Officer.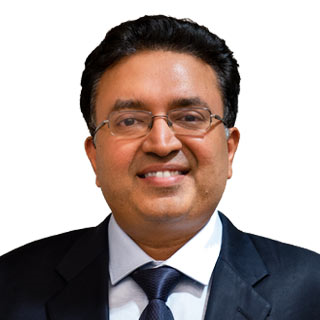 Vishal will address How Unisys is fostering Innovation.
"Vishal will walk through the various waves of Technology in terms of past, present, and where things are headed in terms of leading Edge. He will then walk through the elements that Unisys is putting in place to take it to the leading Edge in terms of enabling world class innovation. Finally, Vishal will walk through four specific case studies to review how Unisys is enabling innovation in Digital, Security, Cloud, and Supply Chain."

Vishal was elected a senior vice president by the Board of Directors in July 2018.  He is responsible for driving Unisys' Technology business through an integrated digital strategy for the company's solutions, including products and services for foundational Unisys technologies such as Unisys Stealth® security software and ClearPath Forward® operating environments for high-intensity enterprise computing, as well as for vertical-industry applications.
He is also responsible for driving integration of new advanced technologies, such as artificial intelligence/machine learning, blockchain, public cloud and software-as-a-service across Unisys' product and services offerings in order to deliver competitive advantage for Unisys' clients.
Vishal draws on deep experience in software engineering in enterprise-technology and security-solutions companies with complex client requirements, as well as his proven ability to bring innovative software solutions to market.
Prior to joining Unisys, he served as senior vice president, Engineering at Symantec Corporation, overseeing global teams for end-to-end engineering, architecture and product management for multiple product lines across security software offerings. Prior to his tenure at Symantec, Vishal was chief product and IoT officer for Silent Circle, a cybersecurity and privacy company in the mobile communications space.
He has also held senior-leadership roles with Cisco Systems, Metasolv Software, Nortel Networks and Mercer Management Consulting.
Vishal holds a Master of Science degree from Dartmouth College, where he was a Henry J. McCarthy 1931 fellow, and an MBA from The Wharton School at the University of Pennsylvania, where he was a Palmer Scholar.
---
The Keynote will be  followed by a second general session presented by Tom Patterson, Unisys' Chief Trust Officer, titled Unisys: Actioning the National Cybersecurity Moonshot
As Unisys' Chief Trust Officer, Tom works with many of our most critical clients around the world, to focus relationships built on earned trust. Tom is also the company's official point of contact to the White House's National Security Telecommunications Advisory Committee (NSTAC), where he is the co-lead for the current cyber moonshot effort: defining the plans and security science that will impact our future for generations to come.
Across his career, Tom has built and led tech companies, served as a chief security officer in the financial sector, as an outside board member to three public companies, and as an international big four partner, all after an initial tour of duty overseas in the intelligence community. Tom has designed security for a nuclear aircraft carrier, stopped a cyber-attack against a space shuttle, and provided the secure infrastructure for hundreds of millions of dollars of internet donations to the United Way's September 11th Fund just days after the attack. Tom is the author of the critically acclaimed book "Mapping Security", is a frequent contributor to major media, and can be followed socially on @TomTalks .
---
The third general session will be presented by Chuck Lefebvre, Senior Director, Unisys Product Management
and titled,  ClearPath Forward Product Direction and Strategy.   Chuck's presentation will  provide insight into the future direction and strategy for the ClearPath Forward product portfolio. He will show how the evolution of ClearPath Forward will keep it relevant for your computing needs of tomorrow.
Chuck Lefebvre is the senior product manager for the Unisys ClearPath product portfolio. In this role Chuck and his team set the priorities for product development to meet the needs of our market and clients. Chuck and his team develop the programs to take the new products to market through our sales teams and channels. Chuck's team maintains the relationships with partners. Chuck has spent his entire career with Unisys in various product development, support, program and product management roles, covering both software and systems products.
---
The final session Monday afternoon will provide insight into an actual digital transformation program.   Alan Lechtenberg, Technology Manager, Storage and Servers, University of Washington, will discuss:  Secure Digital Transformation and the Modern Mainframe.  
Digital Transformation is enhancing the organization's capabilities to more effectively provide information, services, and products to your clients and customers. The process includes: Modernizing your technology and workforce to meet the demands of our secure data-driven era; Prioritizing application modernization to automate Operations and empower your workforce; Building self-managing mainframe environments that can predict and solve issues with minimal manual intervention; and where appropriate, transforming and improving your "business" processes.
Mainframe modernization must happen in the workforce as a generation of mainframe experts retire. We will see a continuation of the trend in which more millennials are hired to run advanced mainframe technologies. The challenge is to create and use built-in domain expertise and automation to build an environment to succeed.
Alan has been involved with UNITE for many years as a delegate, a presenter, an officer of the MCP Working Group, and a board member. He currently serves as the UNITE Board Advisor for Mentoring Initiatives. He has over 30 years' experience in hardware and software development. Alan has worked for the University of Washington for over 20 years supporting Unisys software, building custom system software, and consulting with application development teams. Alan is currently responsible for the delivery of the University's mainframe platform services. 
---
Additional details on the Agenda schedule and abstracts for each session are now available.  Check it out on the UNITE Personal Schedule System where you can see the Conference at a Glance (CAG) and build your Personal Schedule!
Know that the sessions listed on this page are not all the sessions that will be presented at the conference.  These are sessions that UNITE believes will be of significant value to attendees and represent the topics that will be featured at the conference.  If there is a topic that you would like to see at the conference, please send an email to Conf.Plan@unite.org and ask about it.  It may already be on the schedule.
Direct Links to OS 2200, MCP, Common OS 2200 and MCP, and AB Suite/EAE interest sessions follow the Management and Planning sessions information below.
---
These Management and Planning (MTP) sessions should be of value and interest to all attendees:
Building a Zero Trust Model with Dynamic Isolation and Stealth
Building a Zero Trust Model with Dynamic Isolation and Stealth Responding to breaches and insider threats quickly requires the combined intelligence and capabilities of multiple security solutions. Unisys Stealth, together with the SIEM (Security Information and Event Management), provides detection and dynamic isolation of threats, in minutes, not hours. With dynamic isolation, the SOC (Security Operations Center) is empowered to contain risks quickly, restricting the connectivity of the anomalous endpoint based on the severity of the threat.
.From Telephone to Telepathy: The Evolution of Digital Support
All types of business are digging deep into how to create an exceptional customer experience (CX). But to deliver the CX customers want, it is vital to also deliver the EX – the employee experience – your staff is craving. It is not too great a claim to state that CX is largely dependent on EX.
Today's enterprises need capabilities that go beyond the "Service Desk" and "Desktop Support." Enterprises need capabilities that:
Start with how user devices are provisioned and configured so they are ready to "phone home" when a problem is detected.

Include Artificial Intelligence and machine learning as inherent components of the digital workplace ecosystem.

Go beyond the visualization of device data to proactive resolution response.

Use intelligent analytics to infer how the end-users feel about their service without the hassle of a formal survey.
Please join us as we profile seven clients' use of our Digital Support innovations to accelerate digital transformation.
Digital Transformation Enabled by CloudForte - Methodologies and Tools
In this session Unisys will provide an overview into how our CloudForte Solution enables organization to leverage a holistic structure and roadmaps for moving clients through an end-to-end public or private cloud adoption journey to deliver on the promise of digital transformation.
CloudForte, enables clients through these capabilities by leveraging a market leading framework and select tools that assist our current and new clients in the end-to-end adoption and the deployment of innovative cloud solutions
We will also discuss other assessment and governance tools and capabilities that are part of the CloudForte Portfolio.
Digital Transformation – Businesses Cannot Run With Technology Alone!
Digital transformation is the transition of an organization's technology, culture and processes to take advantage of a digital world. Organizations across industries around the globe understand that digital transformation is much more than a buzzword. They are looking to embrace digital in a way that delivers meaningful outcomes. Digital transformations work when they are well-planned and executed, and when the digital business components are seamlessly integrated into the organization. This includes understanding the resources and skill-set required to support your digital strategy as it becomes reality - not just your systems of engagement but for your systems of record as well.
What is your plan for finding and retaining the skilled resources you will need for your ClearPath environment – your system of record – in this digitally transformed landscape? In this session we will discuss strategies and options for acquiring the resources and skills necessary to run and maintain your system of record - your mission critical applications on your ClearPath platforms, as you embark on your organization's digital transformation.
---
Common OS 2200 and MCP Sessions
AB Suite/EAE Interest Sessions
---
In addition to the Management and Planning sessions above, the following should be of interest to OS 2200 oriented attendees:
ClearPath OS 2200 Dorado and Software Series Update
Unisys will provide the latest information on Dorado Systems and OS 2200 Software Series (ability to deploy OS 2200 software on hardware of client choice, including virtualization) products.  We will discuss the current product portfolio as well as an outlook for future plans.
ClearPath OS 2200 Software Update
Unisys will provide the latest information on OS 2200 related software, both the current product portfolio as well as insight on the roadmap for future products and capabilities will be highlighted.
The State of ClearPath OS 2200 Security
This presentation will focus on OS 2200 security and support for digital transformation. We'll take a look at the latest features available, cover results of the latest security assessment, and peer into the future of OS 2200 security.
Unisys Private Cloud - A User Experience

Unisys has a Logistics Management System called Digistics that uses the Dorado ClearPath Forward System at the heart of the product. Digistics is used by airline clients who license the product from Unisys and run it in their own data centers. But more interestingly, Unisys also runs the Digistics Cloud Service for approximately a dozen airline clients in our own data center just southeast of where the conference is being held, in Eagan, MN.
The Digistics Cloud Service started as a hosted environment in the 1990s and has transformed into a private cloud service where airline clients access the Software as a Service (SaaS) over the internet. A single Dorado hosts all the airlines, processing 12 million transactions per day.
OS 2200 Birds of a Feather
Come join Unisys engineering and product management representatives for an open discussion on OS 2200 Systems and Software. Come with questions for Unisys or with best practices to share with your fellow OS 2200 user community.
We expect to have a solid group of engineering representatives from our Eagan, MN engineering facility in person for this discussion.
---
In addition to the Management and Planning sessions above, the following Common OS 2200 and MCP sessions should be of interest to both OS 2200 and MCP oriented attendees:
ClearPath Forward Product Direction and Strategy
This session will provide insight into the future direction and strategy for the ClearPath Forward product portfolio. We will show how the evolution of ClearPath Forward will keep it relevant for your computing needs of tomorrow.
Delivering Microservices in your ClearPath Forward Environment
In this session, Unisys will provide an overview of Microservices, focusing in detail on the way to deliver Microservices architecture in your ClearPath Forward Environment. It will cover details about how microservices with ClearPath Forward will help to deliver new levels of scale, speed, and responsiveness. We will cover in detail the CPF way of leveraging microservices and how customers can deploy/call services.
DSI Data Protection Update
DSI CTO Chris Bremer will present the latest in data protection technology required to keep your business data protected, including details about the latest DSI520 series systems. Chris will also discuss virtual architectures that are taking hold.
ClearPath DevSecOps
In this session we will show how to use industry standard DevSecOps and DevOps tools with the ClearPath environments (both MCP and OS 2200) and provide tips and tricks to enable these in your development environments. Included will be a demonstration of sample tools as well as future ClearPath DevSecOps and DevOps thoughts and vision.
---
In addition to the Management and Planning sessions and the Common OS 2200 and MCP sessions above, the following should be of interest to MCP oriented attendees:
ClearPath MCP Libra Systems and Software Series Update
Unisys will provide the latest information on Libra Systems and MCP Software Series (ability to deploy MCP software on hardware of client choice, including virtualization) products.  We will discuss the current product portfolio as well as an outlook for future plans, and how to choose the best model for your environment.
ClearPath MCP Software Update
Unisys will provide the latest information on ClearPath® MCP related software and discuss how its comprehensive set of integration capabilities can enable your organization's digital transformation.
Monitoring your MCP System in an Operator-less Data Center
Does your operation staff spend their days and nights watching for WAITING entries? In an operator-less data center, how quickly can you find out and resolve pack space issues? This session will describe the University of Washington's monitor tool that uses AI methods to transform information it gleans from the SUMLOG and system status to notify the operators and system support staff when issues arise.
MCP Security Overview and Update
This presentation will cover new features available in the MCP 19.0 release, services, and corresponding platforms. Future directions in the area will also be discussed and there will be time for questions and answers as well.
Multifactor Authentication in the ClearPath MCP Environment
Multifactor Authentication (also called MFA or 2FA) is a best practice in the security industry. MCP 19.0 (60.0) has a limited MFA environment for MARC and CANDE. This session will demonstrate how to get that environment working as well as a demonstration of what's slated as the next wave of improvements. This talk will also have time for questions and answers.
MCP Clinic

Come and ask the Unisys experts any questions you might have regarding MCP systems and software. Or just come to listen, and share your experiences with other attendees.
I Didn't Know You Could Do That! (2019 Edition)
It's time once again to sweat the small stuff. Like all mature computer environments, MCP systems have a lot of features and capabilities. Some of these are not obvious, or at least not very well known. Everyone has their favorite set of Tips & Tricks to make better use of the system, but no one knows them all.
This presentation has a number of short offerings by multiple speakers, each describing a simple Tip or Trick you can take back to your shop and put to immediate use. There will be a brief write-up available on each one, and ample time for questions. A vote will be held to select Best Trick.
At the end we will ask audience members to dig into their experience and give us their ideas for Things I Wish I Could Do with the MCP. No real preparation is necessary -- just come with one small-to-medium sized wish you would like to see fulfilled. Perhaps a solution is already out there. Perhaps this will inspire someone to develop a solution. Perhaps this should be an NSF for Unisys. We don't know what is going to happen -- which is why we're doing this.
---
In addition to the Management and Planning sessions and MCP sessions above, the following should be of interest to EAE and AB Suite oriented attendees:
AB Suite 7.0 Product Update and Strategy

This session will provide an overview of all new features of AB Suite 7.0 release. In addition, we will tell you about the status of the program, about new clients and some of the exciting things they are doing with it, and we'll provide a glimpse into what to expect in the next release of AB Suite.
AB Suite Recent Developer Enhancements
If you have been waiting to upgrade from EAE to AB Suite, it's time for you to take a fresh look at the product. Changes in the AB Suite 7.0 release will make it easier for EAE users to make the transition to developing with AB Suite. Recent AB Suite Developer Enhancements enhance productivity and performance. Get to know the cool new features.
Driving DevOps with AB Suite
DevOps is a term used so frequently that it is in danger of not having real meaning. For this session, consider DevOps to be processes and tools to help make your teams more efficient in achieving business results from IT. DevOps is more than just tools; however, tooling is an important part. Many may think the ClearPath eco-system cannot participate in technical tooling and in doing so their DevOps work leaves out the ClearPath. Fortunately, there is a way to foster shared responsibility among Development and Operations teams while increasing throughput and stability with ClearPath Forward. This session covers DevOps with ClearPath Forward, AB Suite, and Team Foundation Server/Azure DevOps.
AB Suite Security

The last thing any of us want is to see the name of your organization in the headlines because of a cyber-attack, or to be cited and fined for non-compliance. The applications you develop and maintain play a big role in ensuring your organization's ongoing compliance with governmental regulations, and security.
In many cases these applications, developed with EAE and AB Suite, and running on ClearPath Forward systems, represent your System of Record, and secure the corporate and client data that is vital to your business.
AB Suite Release 7.0 brings new security features to better align with regulatory requirements such as GDPR. In this session, we get to learn about Data Encryption and other security features.
Easy Upgrade from EAE to AB Suite
Have you been deferring the upgrade from EAE to AB Suite? Moving from EAE to AB Suite is not difficult. Nevertheless, it is a change that needs consideration within the context of your business plans and technical environment. Numerous organizations have already upgraded into production with AB Suite. In the session, we will share the accumulated walk you through the process, and show some new capabilities in the AB Suite 7.0 release that will make your transition even easier.
AB Suite in the Cloud
In this session, we will cover Unisys strategy for AB Suite in the Cloud an using Azure DevOps services. We will also have open discussion and collect feedback from clients on their Cloud needs.
EAE/AB Suite Birds of a Feather
Join other users of EAE and AB Suite in an open discussion of what's going on with EAE and AB Suite at your site. Share what you've been up to and what your plans are for the product.
We look forward to seeing you in Minneapolis!