Description of the Opening General Session follows information on the Keynotes
Opening Keynote - Tuesday, November 17th
Eric Hutto, President and Chief Operating Officer of Unisys Corporation, will present the opening keynote address at the UNITE 2020 Conference, session 5054.  His topic will be "Propelling Unisys into the Future."
In this keynote, he will discuss the phases of the COVID-19 pandemic and correlating business impacts. From where Unisys was, to how Unisys responded -- while preserving the safety and health of all involved -- to where Unisys is going in the coming months and years. Eric will also discuss the shift of Unisys to a solutions company, which allows Unisys to scale its business and add capabilities to fuel growth and deliver outcomes for Unisys clients, and their customers.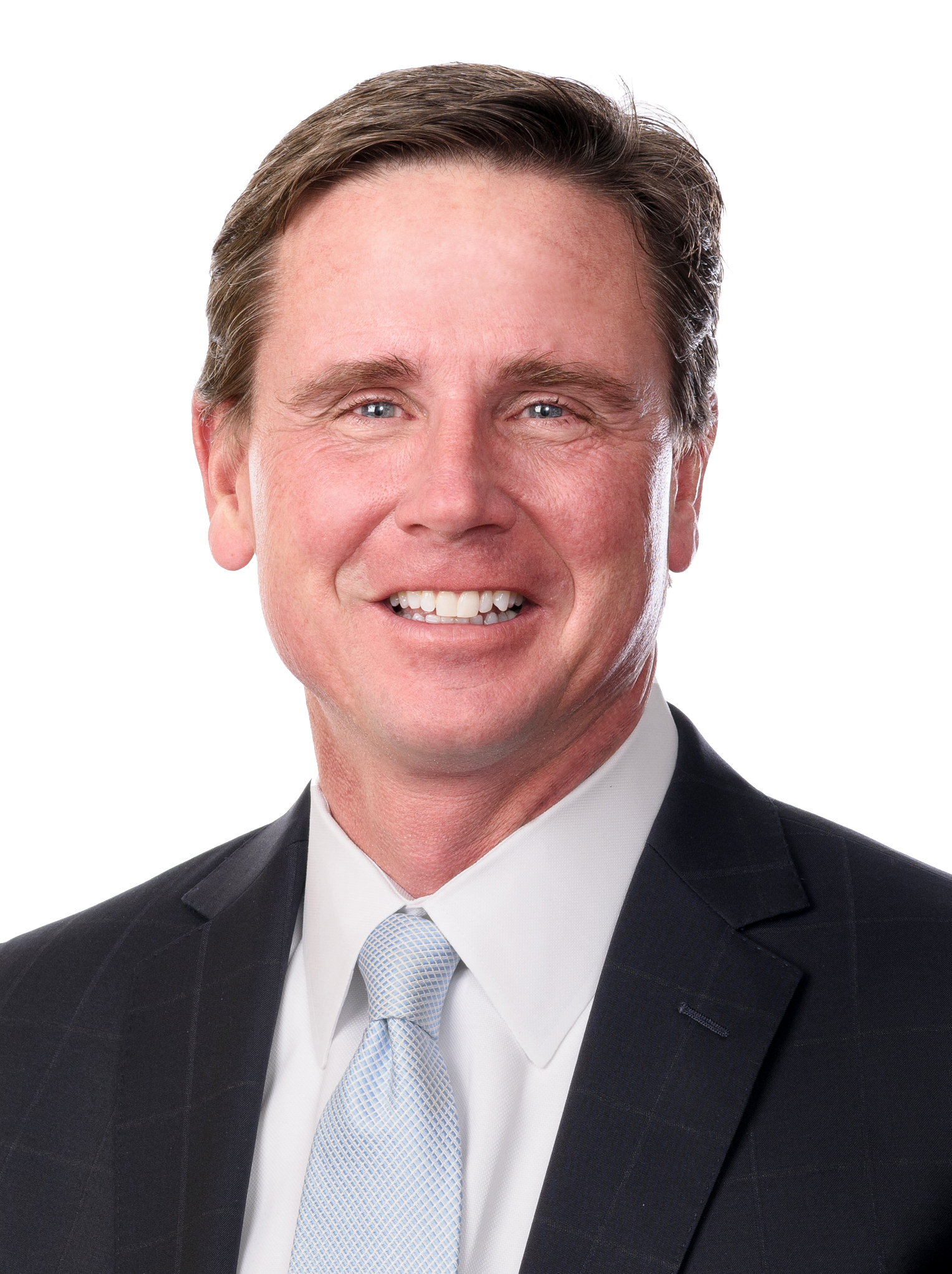 Mr. Hutto leads the company's business worldwide and is responsible for sales, client relationships, service delivery and portfolio management. He was elected president and chief operating officer effective March 2020. From September 2015 to March 2020, he served as senior vice president and president, Enterprise Solutions. Eric joined the company in April 2015 and previously served as vice president/general manager, U.S. & Canada, Unisys Enterprise Solutions. Eric leads the company's business worldwide and is responsible for sales, client relationships, service delivery and portfolio management.
Prior to joining Unisys, Eric held senior leadership positions with Dell Inc., where he was global vice president/general manager, Infrastructure, Cloud and Consulting for Dell Services and vice president/general manager, Americas, for Dell Services.
Before his tenure at Dell, Eric had leadership roles at The Home Depot and Bearing Point/KPMG Consulting.
Eric holds a bachelor's degree from the University of Arkansas at Little Rock. He completed the Executive Leadership Program at Emory University and is a Six Sigma Black Belt. He serves on the boards of directors of the American Heart Association and the Ryan Palmer Foundation.
---
Wednesday Keynote - November 18th
Vishal Gupta, Global CTO and Senior Vice President, Technology, of Unisys Corporation, will present the Wednesday keynote address at the UNITE 2020 Conference, session 5055.  His topic is "Unisys Products and Platforms Strategy and how it accelerates ClearPath Forward". 
Mr. Gupta will discuss key tenets of Unisys Product and Platform strategy. The presentation will cover how Unisys is investing to enable our customers to leverage key technology trends around IoT, 5G, Cloud, and Modern Applications development including containers and how Unisys is developing underlying capabilities to support these trends including making the new digital infrastructure secure and leverage biometrics.
The presentation will also cover how some of these capabilities will be helpful for our ClearPath Forward customers including their applicability within ClearPath Forward and also the opportunities to integrate ClearPath Forward with other parts of Unisys portfolio.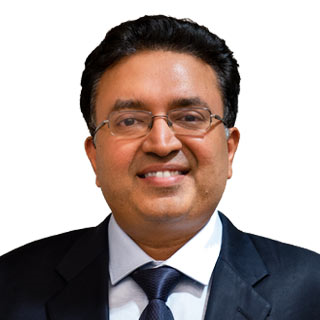 Vishal leads the global technology and product organization across six global centers and over 1500 technology associates and leads a global technology business of over $700 M in close partnership with sales. Prior to Unisys, he was Senior Vice President of Engineering and Product management at Symantec responsible for five product lines in Cyber security. Mr. Gupta is a seasoned engineering and business leader with a proven track record in developing award-winning products and partnering with sales to profitably grow the technology products and services business. He has extensive experience in creating award-winning products and transforming industries by leveraging technologies like Machine Learning, Cloud, IoT, and Agile development. By partnering strategically with customers and partners, Vishal has been able to transform both the experience and the value associated with technology products and services.
Prior to Symantec, Vishal was the Chief Product and IoT Officer for Silent Circle, a cyber security and privacy company. There he launched the industry's first Enterprise Privacy platform. Prior to that, Mr. Gupta held multiple leadership roles at Cisco, including VP/GM for IoT to lead their global effort to transform industries by creating differentiated IoT products, partner eco-systems, and services for multiple sectors including banking by developing transformational products like Remote expert to drive higher wallet share. Vishal is also considered a global industry thought leader especially in cyber security and has presented in several conferences and has been quoted extensively in press and is member of Forbes technology council.
Vishal has a Bachelor's degree in electrical engineering from BITS Pilani in India, an MS in computer engineering from Dartmouth College, where he graduated as Henry J McCarthy 1931 fellow, and an MBA from The Wharton Business School, where he graduated as a Palmer Scholar. Vishal created an innovative platform at Dartmouth called Dartmouth Associative retrieval kernel that leveraged Deep learning and AI to create an advanced search engine.
---
Thursday Keynote - November 19th
Upinder Phanda, Unisys Vice president and Chief Information Officer, will present the Thursday keynote address at the UNITE 2020 Conference, session 5056.  His topic will be "Unisys Secure Transformation to the Cloud – Lessons from a CIO Veteran."
Unisys was faced with an aging infrastructure, a demand for new technologies and extreme pressure to reduce costs. In 2017, they benchmarked the company's IT practices against world class. The results set the course for their secure digital transformation. With no budget, they self-funded their transformation and exceeded their operating plan targets. Today, IT is a Unisys business partner, building innovative solutions to solve business problems instead of just running IT. In 2018, Unisys was a CIO 100 award recipient.
Upinder Phanda will discuss the people, process, technology, and financial aspects of secure digital transformation and how he has changed the role of IT at Unisys.
Mr. Phanda is responsible for IT within Unisys and is a Recognized IT Professional.
In 2018 and 2019, Upinder received the CIO/IDG media group's CIO 100 award in recognition of Unisys Secure Digital Transformation.
By leading Unisys Secure Digital Transformation, Upinder has changed the role of IT at Unisys from just "running" IT to being a strategic business partner that delivers technological innovations and insights to improve productivity and contribute to business growth.
With 30+ years of professional experience and a supply-chain background, he has led many global initiatives, including implementation of Oracle ERP, Sales Force automation, establishing regional Shared Service Centers to reduce cost and administration, and globally sourcing a cost-effective IT organization while improving service levels to the business.
Upinder has worked in Corporate IT for 10 years. Prior to becoming Unisys VP and CIO, he led the Unisys Global Application Development and Support organization.
He was interviewed by the publication No Jitter on how to optimize security for remote workers in the time of crisis. Read the article:  WFH Watchpoints: Remote Working in Times of Crisis.
---
The Opening General Session (3032) is presented on Monday, November 16th by
Chuck Lefebvre, Senior Director, Unisys Product Management
Chuck will discuss  ClearPath Forward Strategic Direction to provide a strategic overview of the key initiatives for the ClearPath Forward program across the full portfolio of products.
Chuck Lefebvre leads the ClearPath Forward product management team. He and his team are responsible for setting the priorities and direction for product development. His team packages new product capabilities and brings them to market with associated services and support through the ClearPath sales organization. Chuck has held various technical and management roles across much of the ClearPath product portfolio over his 40+ years with Unisys.