Save the Dates for UNITE 2021
"Digital Transformation, Protection, and Management in the Cloud"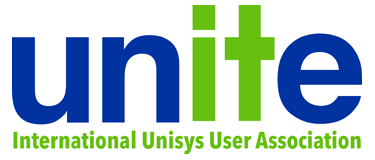 Building on the successful UNITE 2020 Virtual Conference, this year's conference will also be a virtual gathering and has been rescheduled to the two-week period of February 1st to 10th 2022.
We considered input from the Unisys User Community and decided to schedule the 2021 conference on 6 days with the first three days on 1-3 February (Tuesday through Thursday of that week) and the second three days on 8-10 February 2022 (Tuesday through Thursday of the second week). This six-day schedule permits us to offer some additional sessions and to provide more flexibility in the conference day.  
We are also expanding the individual session times to a full hour to provide speakers and attendees more presentation and Q&A time. More details on conference day structure and conference flow will be available soon on this site.
Mark your calendars now and start planning to attend another great UNITE conference.
If you have any questions, or ideas for a presentation that you would like to see offered at the conference, please send an email with the query or suggestion to conf.plan@unite.org or call us at +1-804.545.1795.
Thank you for your continued support and participation in the Unisys user community and please check the UNITE.org web site frequently for developing information on conference plans.
We look forward to seeing you at UNITE 2021!
Sincerely,
UNITE Board of Directors and UNITE Advisors

---
Subscribe to our email list to receive conference updates: