Save the Date for UNITE 2021
"Digital Transformation, Protection, and Management in the Cloud"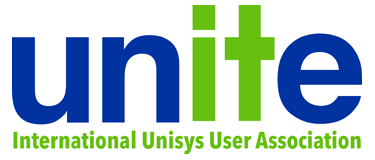 Building on the successful UNITE 2020 Virtual Conference, this year's conference will also be a virtual gathering and will be held during the two week period of October 4th to 15th.
We are considering spreading the conference sessions over 5 to 7 business days across the weeks of 4-8 and 11-15 October and will be gathering input from the Unisys User Community to determine the final schedule.
A survey will be published next week to obtain guidance from the community on the number of conference days, the number of sessions per day, the weekday schedule preference, and other matters.
Your responses to the survey will assist UNITE in finalizing the conference format which will be published in early March.
Mark your calendars now and start planning to attend another great UNITE conference.
If you have any questions, or ideas for a presentation that you would like to see offered at the conference, please send an email with the query or suggestion to conf.plan@unite.org or call us at +1-804.545.1795.
Thank you for your continued support and participation in the Unisys user community and please check the UNITE.org web site starting on February 22nd for developing information on conference plans
We look forward to seeing you at UNITE 2021!
Sincerely,
UNITE Board of Directors and UNITE Advisors

---
Subscribe to our email list to receive conference updates: